My favorite game is Xenosaga.  It has a good story with a large cast of solid characters.  Many do not get full attention.  There is also a lot of backstory that has real importance.  On top of that, I really enjoy the combat system (it was poor in #2, but still better than most) with enemies that presented solid challenges.
A number of things have bothered me about Xenosaga.  Both with the main story and what are proposed histories.  Finally, I have decided to tell my own version of the Xenosaga history.
Xenosaga actually starts in our time, then jumps 4,000 years into the future.  I really do not see any reason for such a large period of time.  The human race is known for its pushing a technology.  Right now I am surrounded by fantastic equipment that has risen in my lifetime.  I thus fully believe that I can follow the Xenosaga outline without any jump in time.
TimeSaga will be presented as a number of connecting short stories.  To help readers I will have a wiki category presenting facts of characters (including who they represent in the game).  Note that Shion and KOSMOS will be coming, but they are actually late in the story.  I am actually telling my tales based on Juli Mizrahi, who is a strong background character that is presented as nothing more than Joachim's wife (although she has a place in the council, and shows a lot of expertise in various fields).  Hopefully these will catch on.
There is a
wiki
providing some information.
Right now working on the eleventh story in the series. About to start the seventh story posted to the internet. My son is hearing me speak about it, and since he has also played Xenosaga he spoke of wanting me to put a book together. I admitted that such could be done. The first twelve stories are exactly pre-Xenosaga. I am thus thinking of putting them down as TimeSaga: The Development. I should then be able to start story 13 (the first story of the next book) with Debra (Shion) working to finish FER-RON (KOS-MOS) on board a space military craft (Woglinde) just as happens in Xenosaga. Will see.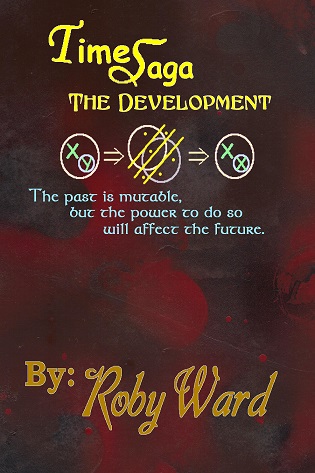 The first twelve stories have been released to
Kindle
.  I got frustrated finding almost no real hard science fiction out there.  I thus felt it necessary to get this out.  The stories however continue, so there will (should) be further books.

---
Permissions in this forum:
You
cannot
reply to topics in this forum